Location
Residents of Hollywood Hills love the quiet, private refuge they get from the hustle and bustle of Los Angeles. Beautiful sunrises, sunsets, and panoramic nature views are part of everyday life, making the neighborhood perfect for those who enjoy a slower lifestyle but want to be close to everything the city has to offer. Residents can sit on their porch or balcony and enjoy birdsong as they drink their morning coffee. Despite the peace and quiet, the Hollywood Hills are known for their celebrity-studded properties that dot that landscape, with many homes commanding sweeping views of downtown and the Pacific Ocean.

Hollywood Hills contains two prime areas, Hollywood Hills East and Hollywood Hills West. Both locations contain parks, picturesque canyons, and various historical neighborhoods, so no resident lacks the perks of living in Los Angeles' most sought-after area. Hollywood Hills East is home to star-studded Beachwood Canyon and The Oaks neighborhoods, while Hollywood Hills West contains famous commercial drags of Sunset Strip and Laurel Canyon.

Hollywood Hills residents rave about the area's proximity to hot locations like Beverly Hills, Los Feliz, and many other prominent Los Angeles neighborhoods. A quick car ride takes locals to popular amenities like Dodger Stadium — home of the famed LA Dodgers baseball team — the Staples Center entertainment arena, and countless canyons and state parks. Restaurants, bars, and shopping centers are only a few minutes away, but residents claim you'd never know it from their secluded, peaceful home in the hills.
Nature and hiking trails
Hollywood Hills has no shortage of beautiful landscapes, but among its most beloved natural features are its enormous canyons and parks. Residents who live here can enjoy Mother Nature's gifts, whether it's via sightseeing, hiking, cycling, jogging, or walking. The 160-acre Runyon Canyon is a popular destination for outdoor lovers. This park is open daily to visitors seeking trail hikes and beautiful views of Los Angeles. Yogis also love their daily yoga and meditation classes. The nearby Nichols Canyon is a park offering a man-made waterfall and bubbling creek. With countless wildlife and trails, it's the perfect place to connect with nature. To experience the beauty of Griffith Park and some stunning and iconic views of Los Angeles, check out the Mt. Hollywood Trail. This trail has two different start points in the park, while hikers can also opt to start at Griffith Observatory and enjoy a shorter 3-mile loop hike.
Entertainment and nightlife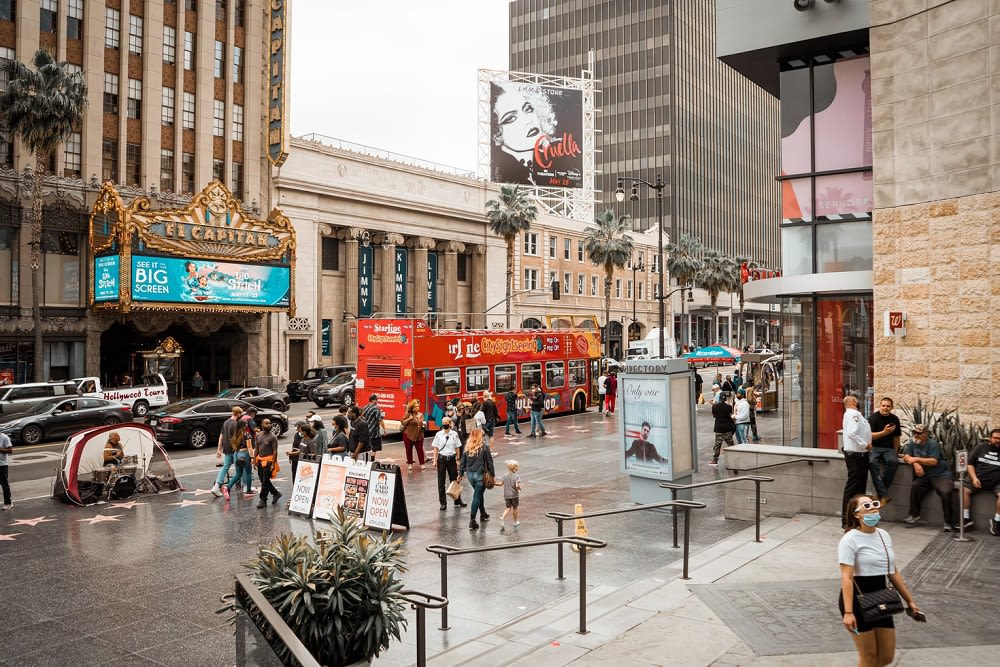 Those who enjoy a fun-packed night on the town will love everything Hollywood Hills has to offer. From commercial drag strips and clubs to expansive outdoor venues, there's something for everyone. One of Hollywood Hill's most popular nightlife destinations is the world-famous Sunset Strip, which houses well-known clubs, luxury retailers, and exceptional dining. The strip's many exclusive nightclubs, such as The Viper Room, The Roxy, and The Whiskey a Go-Go are a must-try for partygoers.

Residents looking for a good belly laugh can stop by The Comedy Store on Sunset Strip. Known as one of the most renowned comedy clubs in the United States with many famous celebrities as alumni, it's great for couples, singles, or groups of friends. Couples wanting a fun date night should head to The Roxy Theatre, a live music venue that hosts an array of concerts, comedic performances, and musicals. Whether it's bachelor or bachelorette parties, birthdays, or any other celebration, revelers flock to Hollywood Hills and all of its amenities.

In addition to all of the amenities that Hollywood Hills provides, local residents who appreciate other forms of entertainment love the neighborhood's close proximity to places like The Hollywood Walk of Fame, The Hollywood Museum, and Universal Studios Hollywood.
Restaurants and eateries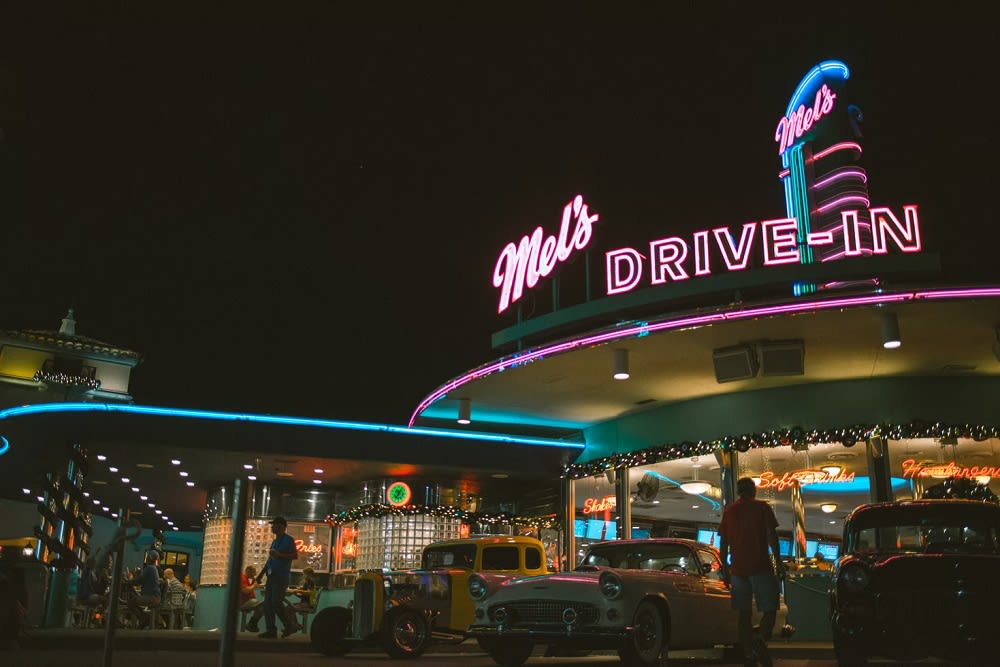 From high-end dining and atmospheric settings to famous chains, Hollywood Hills residents are just moments away from satisfying all their food cravings. Residents looking for affordable American cuisine can enjoy the unique 1950s atmosphere at Mel's Drive-In on Sunset Strip. Locals who want to experience the Wild, Wild West in Los Angeles can head over to Saddle Ranch Chop House for its delicious Tex-Mex dishes and western ambiance. There, they can enjoy a mouth-watering steak while listening to live country music and, if they're brave enough, take a spin on a mechanical bull. With outdoor fire pits perfect for s'mores-making and a large bar inside, this chophouse has something for guests of all ages.

For a sophisticated, upscale eating experience, the Los Angeles branch of Beauty & Essex is just moments away. Expect multi-ethnic cuisine with small, large, vegan, and gluten-free options, perfect for sharing or for those with dietary restrictions. Hollywood Hill residents who prefer a fun location can grab their group and head over to Carney's, a family-owned hot dog and burger joint located inside a renovated train car! Featured on places like The Food Network, this locomotive-based restaurant is a local gem that's grabbed national attention.
Architecture
Homes in the Hollywood Hills come in a diversity of architectural styles that have — and continue to — meet its many residents' different tastes. Locals will find a number of different designs, ranging from sprawling Spanish-style homes, quaint cottages with old charm, bungalows with beautiful views, Mid-Century and California Modern abodes, and sleek, modern mansions. Many homes are suspended on hillsides with stilt foundations, offering residents beautiful views of Los Angeles inside their Mediterranean or French Normandy-inspired homes. On the hills, there's no shortage of unique, single-family properties to come home to after a long day of work or school.
Shopping
Shopaholics love living in Hollywood Hills due to its close proximity to various shopping centers, high-end boutiques, national retailers, and local small businesses. Just a quick drive away are places like Hollywood & Highland, a massive shopping and entertainment center with stores like Pandora, MAC Cosmetics, and Shoe Palace. Nearby is The Grove, a chic shopping venue where customers can find an assortment of clothing, accessory, beauty, and pop-up stores.

A three-minute trip on foot from The Grove is The Original Farmer's Market, a local, family-owned market housing over 100 merchants. Shoppers will find stylish stores, restaurants, and gourmet foods from local purveyors. For those who prefer market shops over the many artisanal foods for sale, there are numerous options to choose from. Skincare, essential oils, baked treats for dogs, floral arrangements, candles, custom jewelry, toys, and books are just a few of the products available inside the market, making it the perfect place to find a unique gift for a loved one.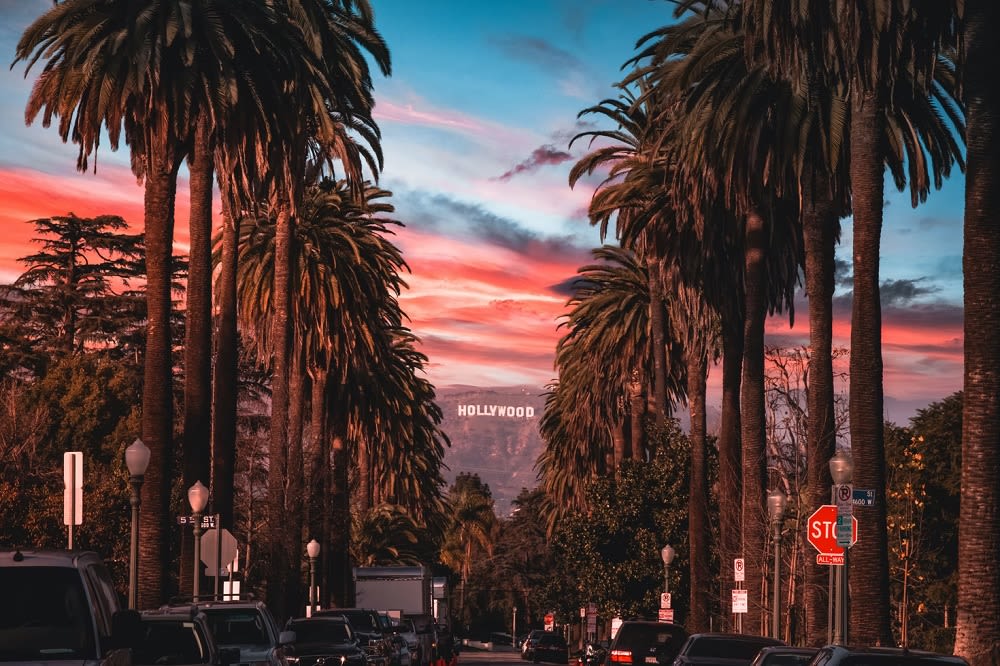 When Los Angeles comes to mind, many people think of Hollywood Hills and its world-famous Hollywood sign. But living in this iconic community is just as special as the sign that sits inside it. With its exclusive location, beautiful views, wonderful school system, and various entertainment options, residents love living in Hollywood Hills.

Do you love Hollywood Hills just as much as its residents do? Are you looking for a single-family home in the area with picturesque views? Look no further than McNamara & Associates to fulfill all of your real estate needs.